Applicant Tracking Software
Applicant management that makes an impression
Clear HR processes, all job advertisements and applications at a glance and a fast and efficient communication among each other: d.vinci ensures applicant management that makes applicants, colleagues and yourself equally happy.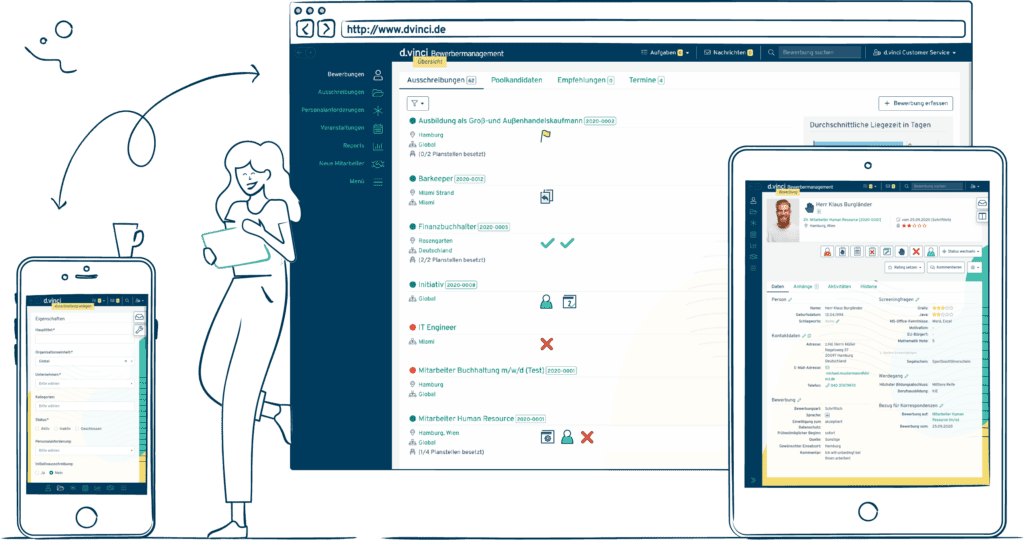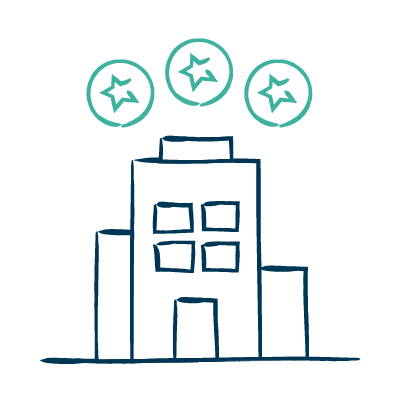 Inspire the best talents.
Position yourself as an attractive employer and make sure your candidate experience is positive and easy.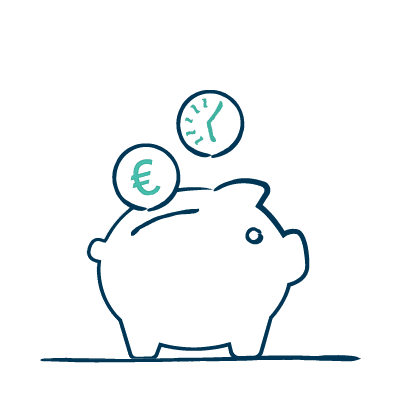 Design efficient HR processes.
Save time and costs in recruiting, leaving you enough room to select the right people.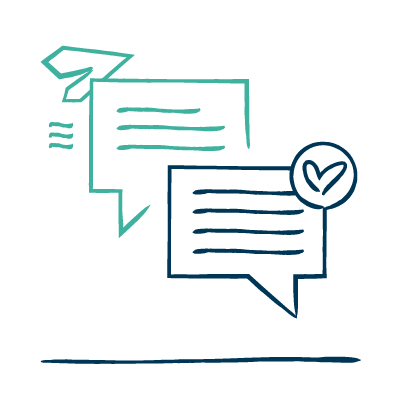 Ensure good cooperation.
Facilitate the communication so that you respond quickly and enable a appreciative cooperation.
The applicant management
at a glance
Sophisticated functions, tailored to you and your organization: The d.vinci applicant tracking system supports you in recruiting from the request to the acceptance and ensures a positive candidate experience for your applicants.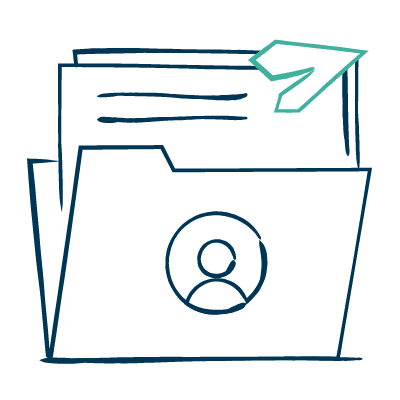 Manage personnel requirements
Handwritten notes with incomplete information? Gone! With the d.vinci tracking software, departments can digitally transfer the requirements for their new employees to the HR department and thus also manage queries and comments.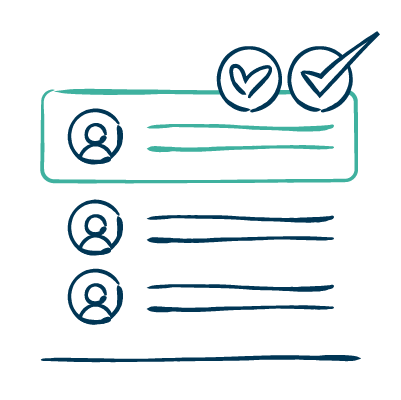 Be recognized
at first glance
An appealing application form, consistent templates and convincing job advertisements on your career website: d.vinci transfers all elements into your design via an integration and ensures your professional image.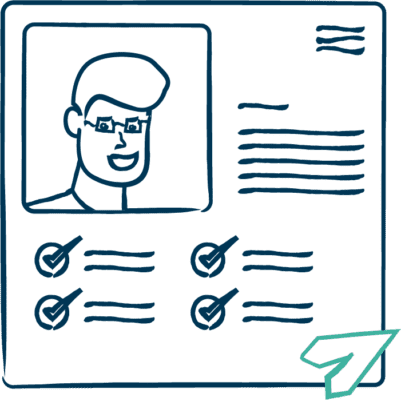 Digital files
for applicants
Keep track of all your applicants' important information in the recruiting process and process all applications consistently and digitally together with the departments. Reminders help to meet all deadlines and complete to-dos on time, thus ensuring a positive candidate experience.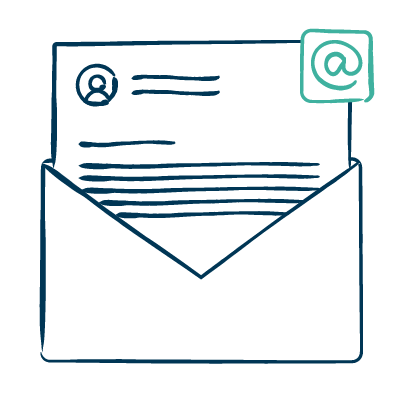 Integrate
online assessment
Check the skills of specific target groups with an automated and linked online assessment after receiving the application. This way you complement your recruiting process and get a first impression about competencies and skills without much effort.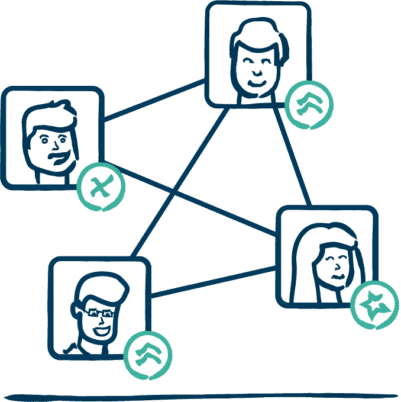 Individual
company structure
Map your corporate structure so that the respective units can work independently or collaboratively. Thanks to roles and rights, each user can only see the information that is necessary to perform his or her tasks.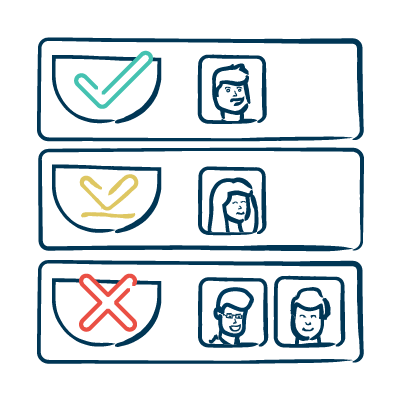 Acceptance and rejection
with just a few clicks
If you have found a new team member at the end of an application process, you can use the "collective basket" function to accept this person and reject all others. You can save the other candidates that you liked in the applicant pool.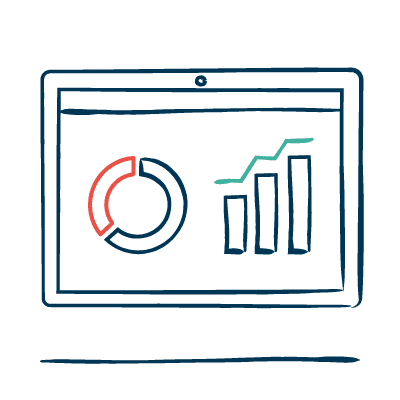 Extensive reporting
Which channels are most successful and how long do my recruiting processes actually take? In d.vinci applicant management, you get direct insight into the most important recruiting key figures. And if you want to see more, simply use the interface to your BI tool (Open Data Protocol) or the Excel export to create individual evaluations.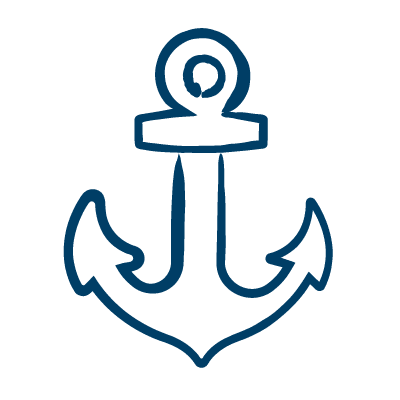 You want more?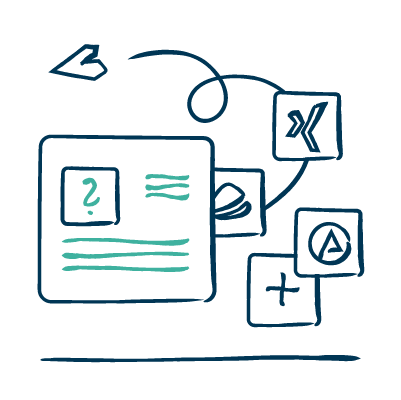 Publish
job advertisements
With just a few clicks, you can create your job posting quickly and easily. To publish it on the right platforms for the right target group, we offer you various options – just as quick and easy. Submit your job advertisements yourself via multiposting or direct interface to the Job Boards/agency or let us personally advise and support you in handling your ads.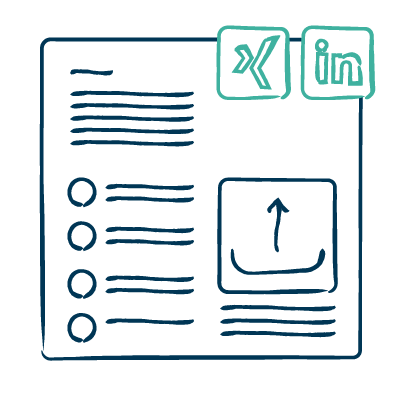 Simple application options
Clear questionnaires make it easy to apply and you get all the relevant information for a job. For an optimal candidate experience, enable candidates to fill in automatically via a XING or LinkedIn profile.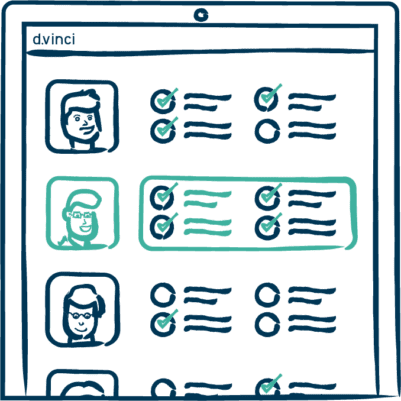 Clear
communication
No more chaos in your e-mail inbox: With your own e-mail addresses and individual correspondence templates, you can communicate externally with applicants directly from the system. And the best part? It also works internally! With the connection to Microsoft Teams, you are also perfectly equipped for digital job interviews.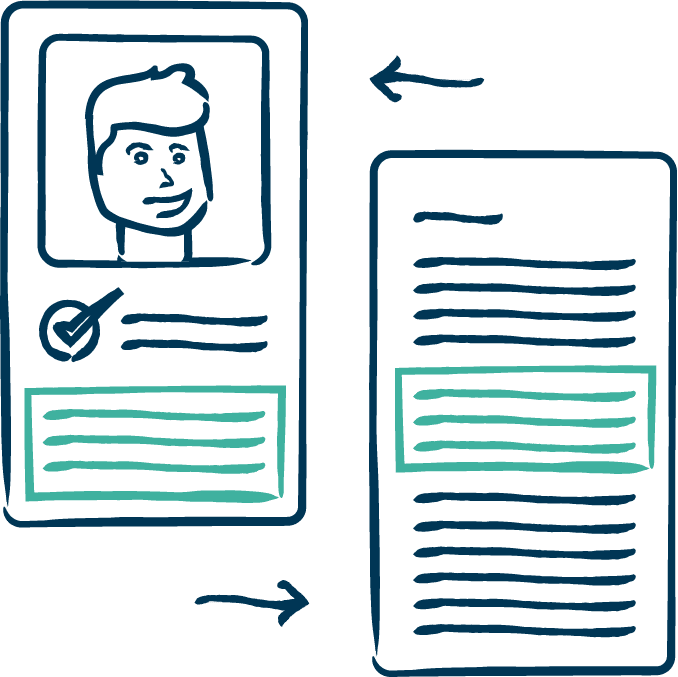 Categorize, search and filter
Categorize applications with the ABC rating, search for content in applications and attachments using the full text search or filter by criteria. Thanks to split screen, you can directly compare documents and applicant files.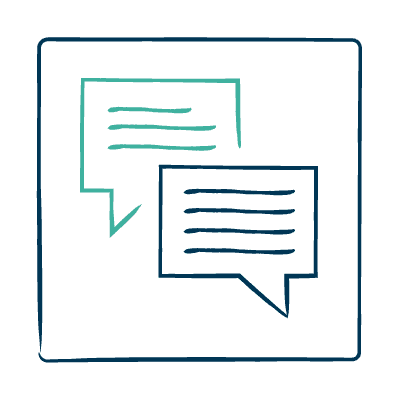 Clearly plan
getting-to-know-you events
With the event module you can manage all events that are important for the application process directly in your applicant tracking system. This is a simple way to organize specific applicant groups and never lose track of them.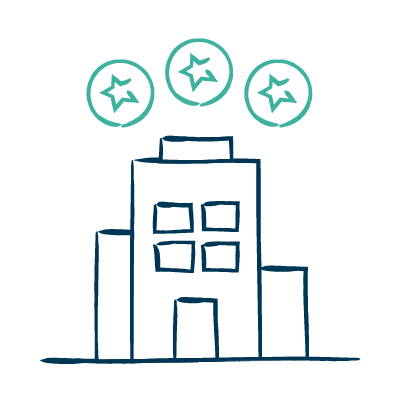 Collecting feedback in a structured way
Getting feedback is important for improving your own processes; getting feedback out there helps strengthen your employer image. With the integration of feedback requests in the application process, you can ask applicants for a star rating after filling out the questionnaire or for comprehensive feedback for kununu directly from the system after the process is complete. This way you always keep an eye on your feedback!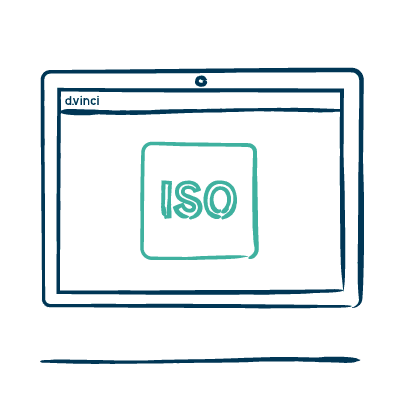 Data protection at it's best
We are the only provider with an ISO certification – the ISO 27001. Our data center is located in Hamburg.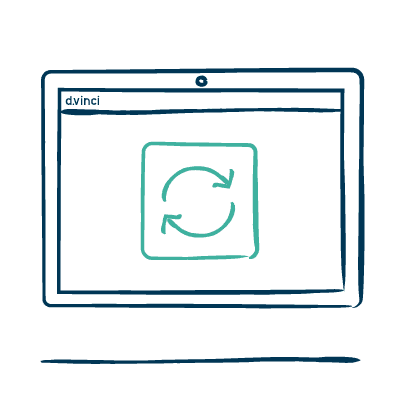 Updates, every 14 days
To keep your system up-to-date in the long term, we release updates with practical, new functions every two weeks.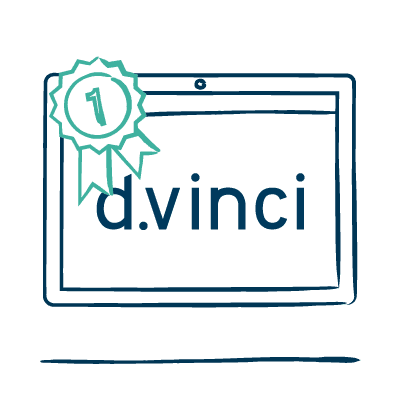 Test winner
d.vinci is the best software in the categories user friendliness & data security and ranks 1st in customer satisfaction & price/performance.
This is what our customers say
"We are super thankful to have you! Great support! I read at heise.de about the probably biggest data protection scandal in recent times and there was the hint that you can check service providers with cyberscan.io – and your result could not be better! Chapeau!"
"Quick reply, helpfully worded, incl. screenshot and links, great support, thanks!"
"Great service, very friendly. It was very good that there was real interest in the problem and not just "Can't be reproduced, it's working again now". This is very seldom found!"
"A big praise to the always great and competent support. In addition, I would also like to thank you for the new presentation of the service area. It really does add a lot of value."
"Thank you for your great support! We felt very well looked after at all times throughout the entire migration process. I wouldn't necessarily need a new migration in the near future, but if another one is due, I'd be happy to work with you."
"We would like to express a very big thank you for the super good service and the always very helpful support on your part! Especially to Mr. Hofmann, who always helps us with words and deeds – even at Corona peak times."
"Fast, competent and very helpful cooperation. Feedback is taken very seriously. Thank you."
"The customer service at d.vinci is just really great! You can always reach someone immediately by phone and always get very competent answers. Many thanks to you and your colleagues!"
"A big thank you to you for the great cooperation and support! 🙂 We were able to implement quite a few things with you and were supported very competently. We are also looking forward to further cooperation!"
"Today, we receive 10 times the amount of applications and, thanks to the d.vinci applicant tracking system, we can process them without additional personnel in such a way that the applicant also has a good application experience."
"The applicant tracking system is preconfigured and thus intuitive and immediately usable. In addition, workflows could be customized individually. And last but not least, the highest data security through the ISO 27001 certification and the data center in Hamburg as well as regular system updates completely convinced us."
"The applicant tracking system of d.vinci is so comprehensive and has so many features that we would never have gotten to know without a workshop. Ms. Ehnert, as our contact person, was available to answer all of our questions and was also able to give us input that we had not previously considered."
"On the one hand, the workshop and the system introduction made us fit for everyday life. We were able to start 100% afterwards. We were able to pass on all the knowledge we picked up there perfectly to our users."
"Without a workshop, a quick product launch would not have been possible. If you want a solution that is tailored to your needs and you don't want to spend many hours on the hotline, you should definitely book a workshop."
"After applicants have gone through an optimal, system-supported and fast application process, the Candidate Journey leads to a coordinated and transparent onboarding in our new Welcome Portal. Thanks to the constructive collaboration with d.vinci, we offer applicants, new hires, and also our employees and managers an appealing, reliable, and individual platform for all processes related to joining d-fine."
We support growing together.
Also with other software solutions. Because only with seamless integrations & great partnerships our customer can find what's really important – digital support tailored to them for their HR work!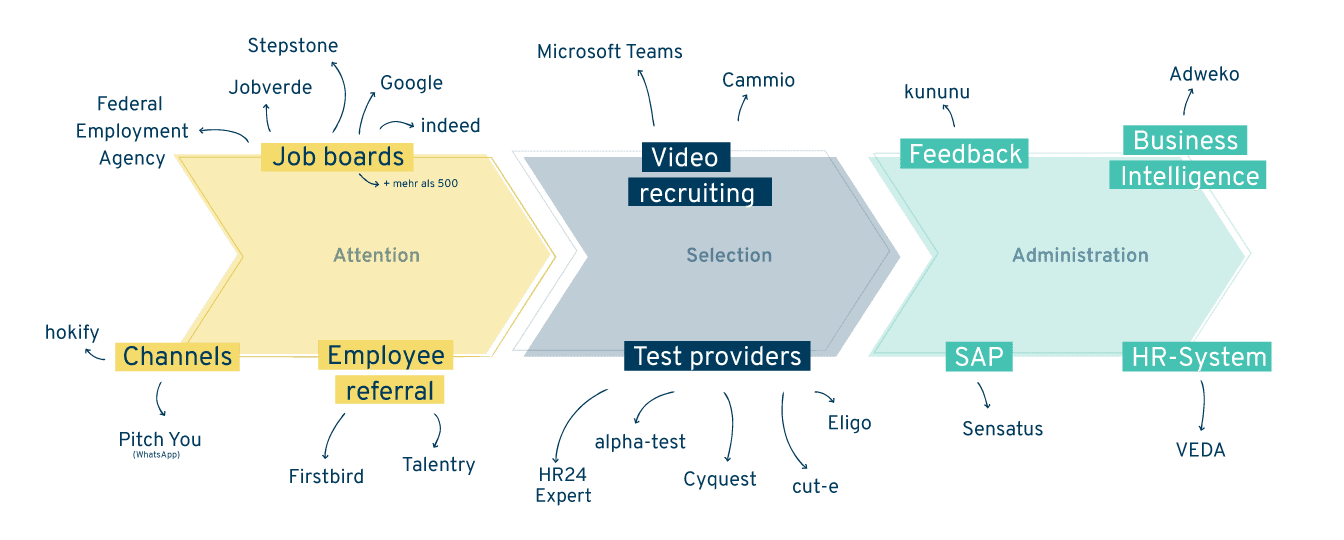 Are we the most expensive?
No, just the most customer-friendly.
We want to give you planning security and flexibility. The prices for the use of the d.vinci applicant tracking depend on the number of employees of your company – for this we were even awarded with the best price-performance ratio!
Applicant Management Software
Our prices are based on the number of employees you have. Always.
Personal customer service included.
from 257€/Monat
Try Now!
Curious now?
Test now!
Get to know d.vinci in your own relaxed environment.