d.vinci Customer Service / Support
Service & Support – a matter of the heart for us!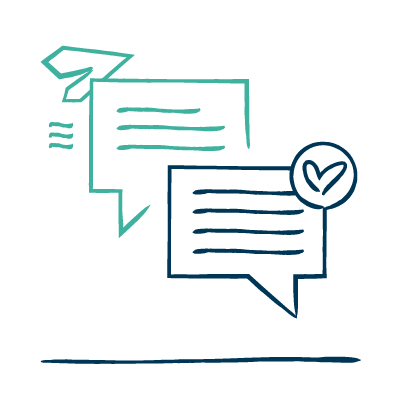 Service and support is our first priority! We do NOT believe in support contracts, ticking clocks in support calls and horrendous costs for simple questions.
We want to offer every customer the best possible service and work together with you as partners. That's why you can always reach us completely free of charge on monday to friday from 08:00 – 18:00.
How is this possible? Our software support is simply already included in the monthly usage fees, so you can contact us with your questions at any time.
Simply call us at +49 (0) 40 37 47 99 10 or send us an email at service-desk@dvinci.de . You will also find quick help at our d.vinci Service Desk.
Regular updates, user suggestions, collaborative further development
Contact with you is not only important to us on a day-to-day basis. We also attach great importance to joint further development. Our development team makes sure that updates are implemented in our d.vinci tracking system and d.vinci onboarding every 14 days – without any effort or additional costs for you! You are actively involved in shaping the functions that are developed. Via our user suggestions you can submit your own wishes or vote on wishes from other customers. The suggestions with the most votes are then reviewed and implemented by us.
In addition, many customers are already engaged with us in the development of new products. The d.vinci onboarding was developed completely in cooperation with our customers, who were able to incorporate their requirements from the beginning and use the new product in live operation at an early stage while we were still developing. This allowed us to develop what our customers really need!