SHAPING HR TOGETHER
Our working worlds are constantly changing and with them the demands on HR. For over 20 years, we have been developing solutions for digitalisation in recruiting and for future-proof HR processes.
Our HR software enables HR professionals to become active designers of tomorrow's applicant- and employee-centric organisation and thus successfully shape the change.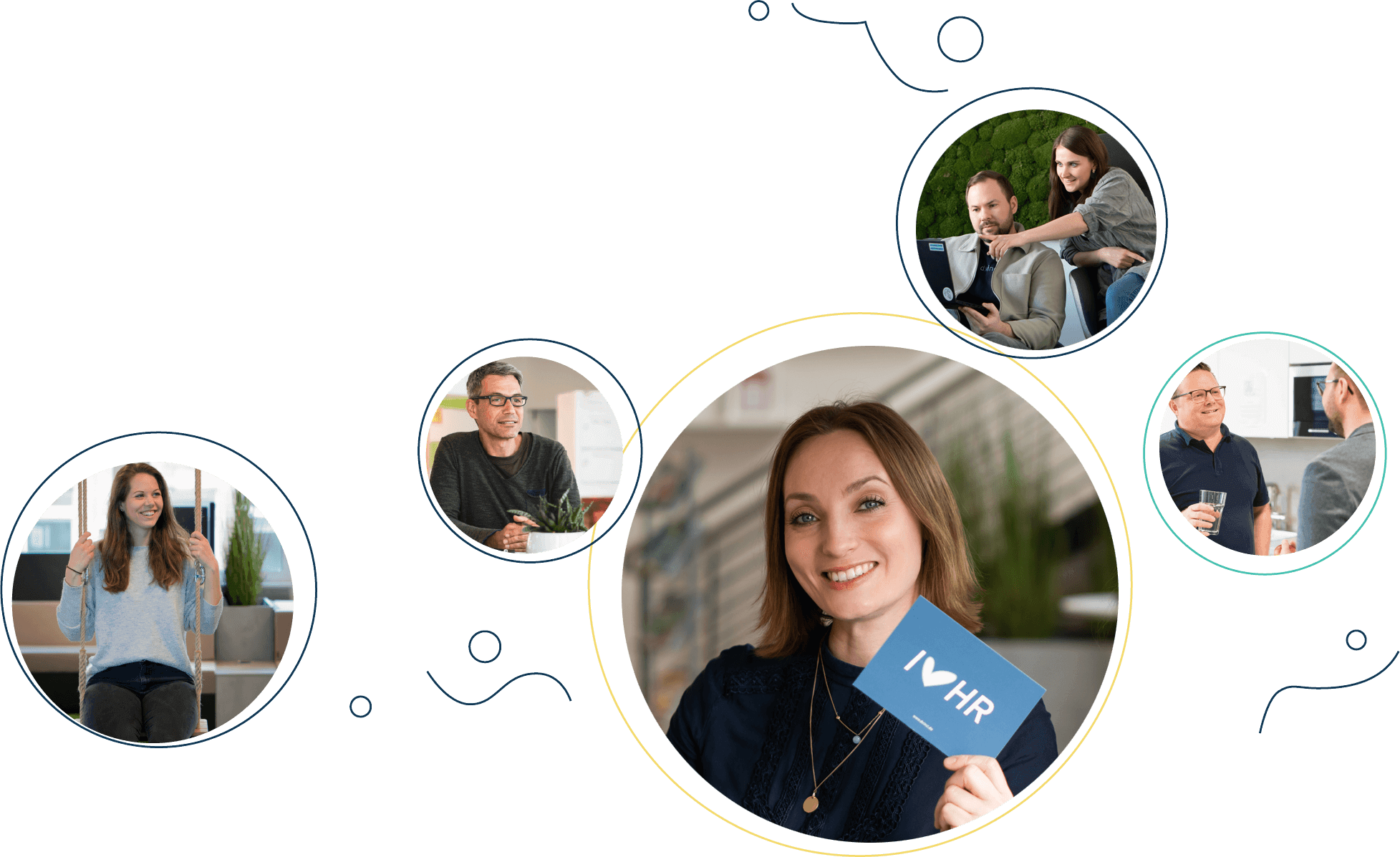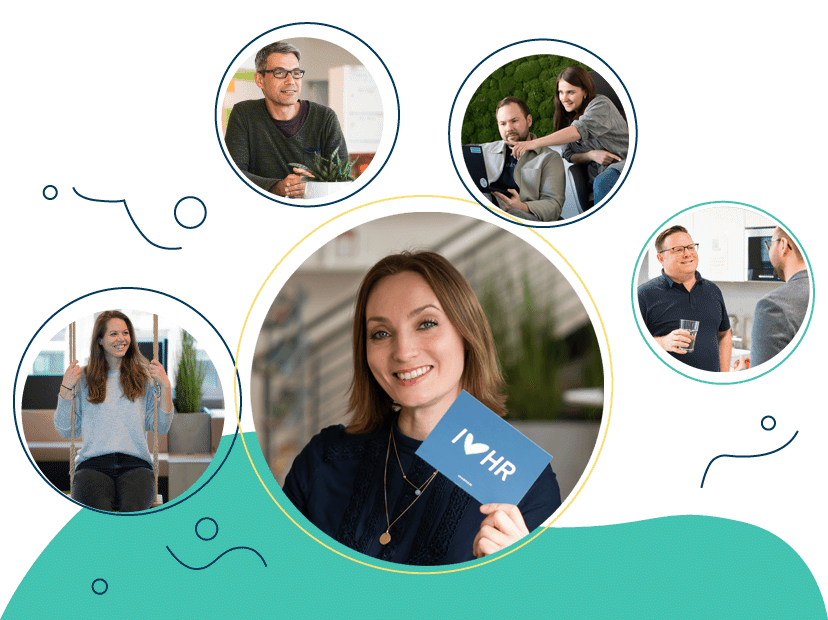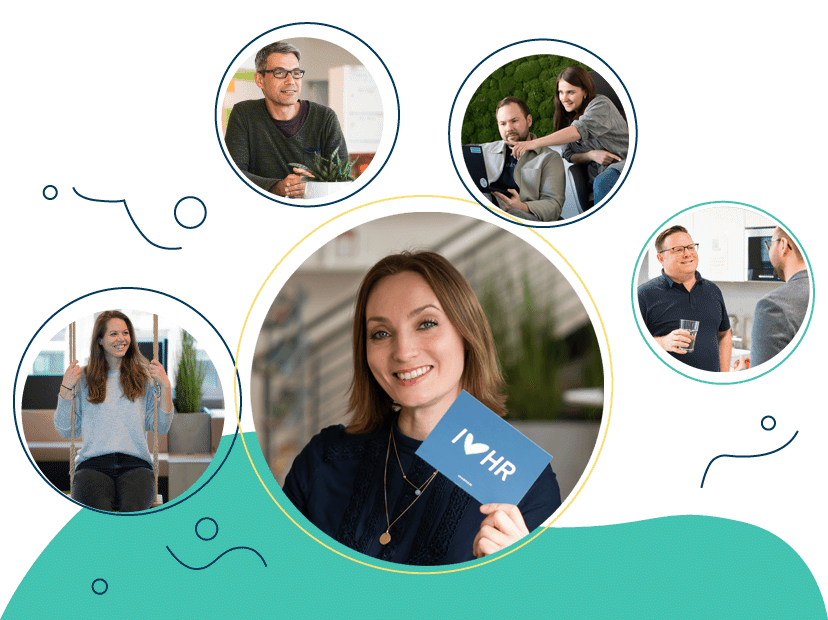 More time for HR
For advising employees, personal dialogue and advancing strategic issues.
More competitiveness
Reaching the best, high visibility of an attractive and attitude-strong employer brand and faster staffing.
More enthusiasm
Among applicants and all employees thanks to a top candidate experience, seamless onboarding and strong communication & collaboration in a networked team.
Applicant tracking
d.vinci helps employers of any size to manage their applicant administration company-wide clearly. From the personnel request to the commitment: Well thought-out software features accompany you and enable the overview in every recruiting phase.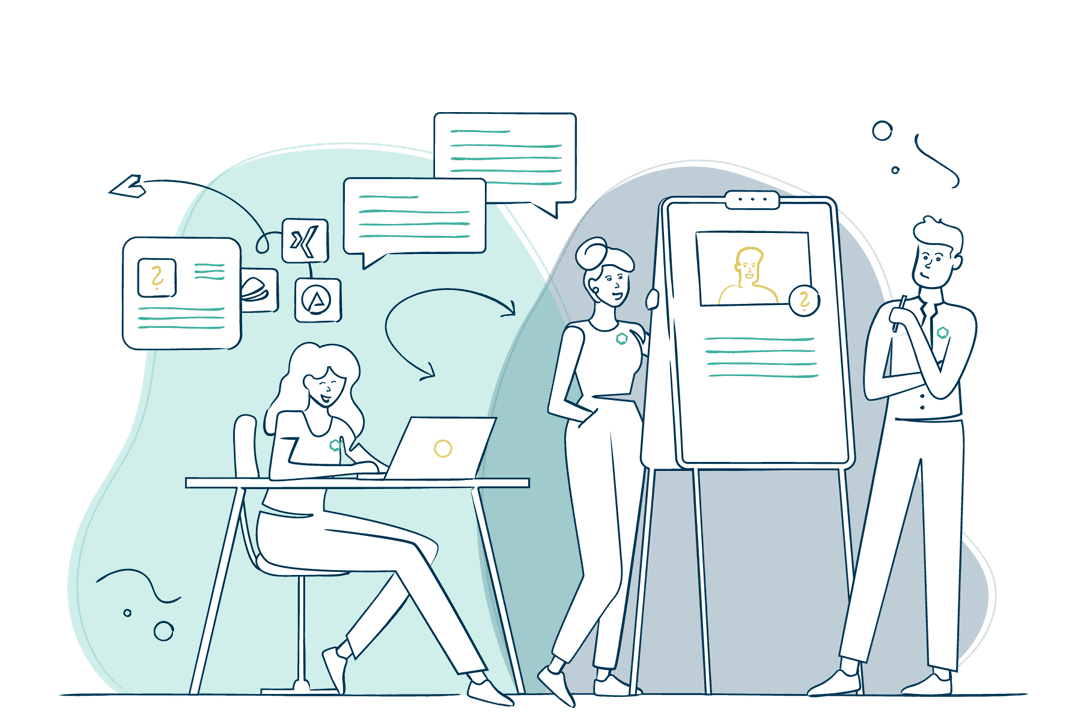 Do you want your team to grow?
Make personnel requirements visible
With d.vinci, you record internal employee requirements in the HR department uniformly across all specialist departments. With just a few clicks, you create job advertisements and publish them on job platforms and on your website. Your professional image is ensured by enabling that all templates, forms and advertisements match your design. In this way, you present yourself as a modern employer that attracts much more attention.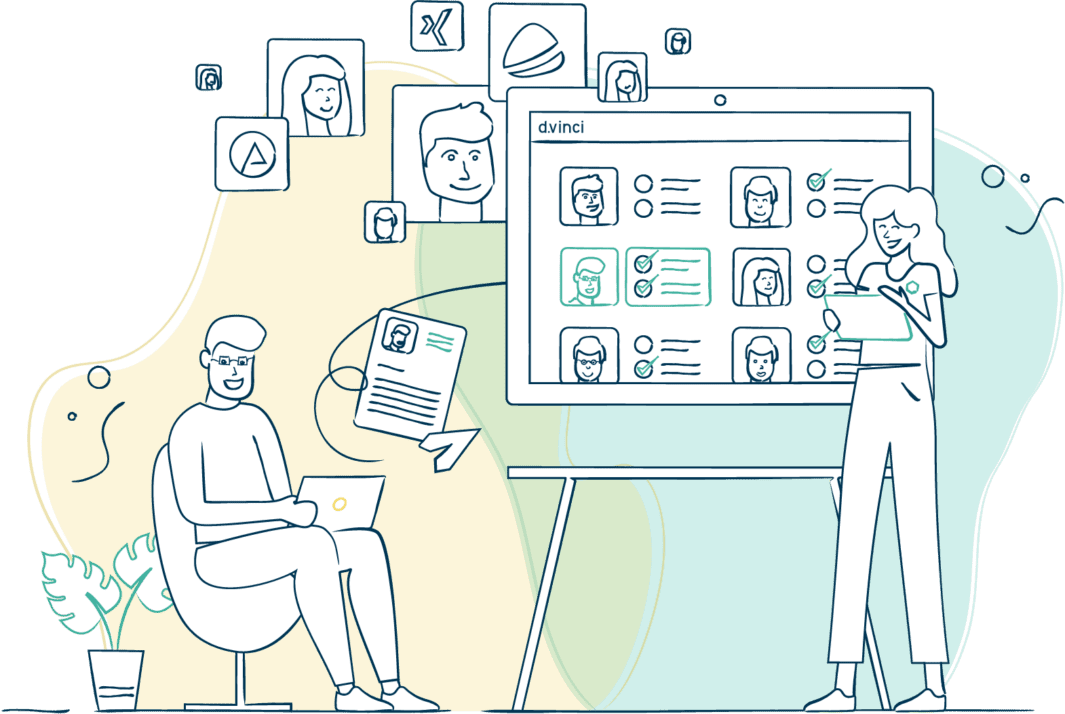 Do you want to reach the best?
Inspire with smart candidate experience
The d.vinci applicant tracking system enables uncomplicated application possibilities among other things via the automatic filling out of forms. All information of an application appears in the digital applicant file. From here, you and your colleagues process all applications uniformly. Reminders ensure that you meet deadlines and complete to-dos. Applicants will thank you for the reliable and timely cooperation through enthusiasm and identification.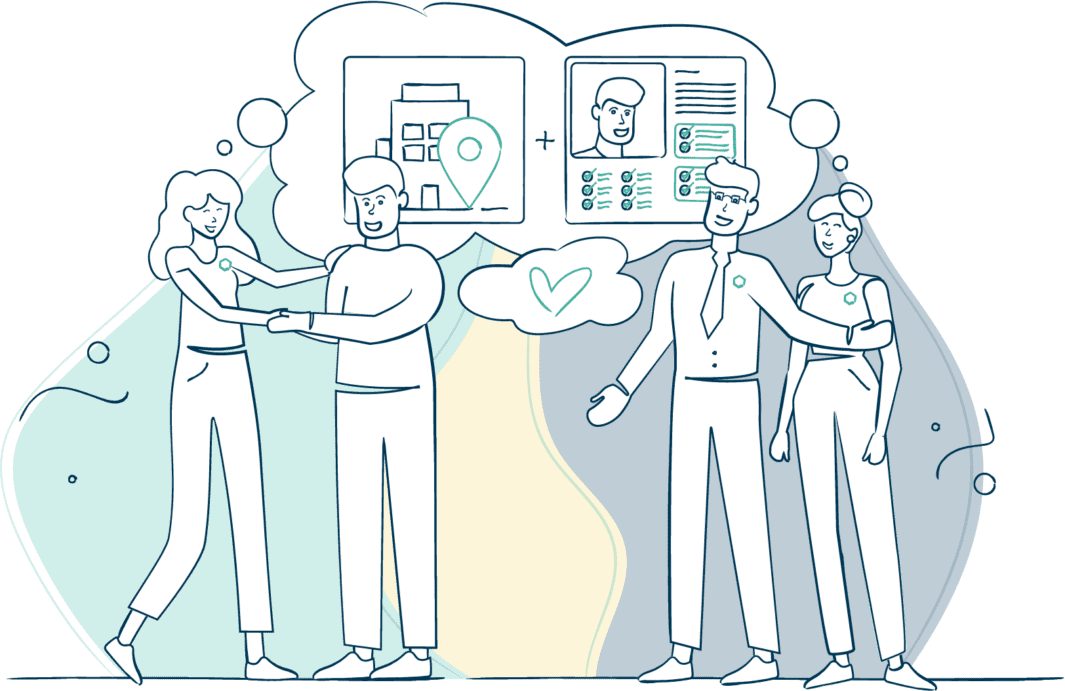 You have found an applicant?
Clarity through clear communication
Speed, especially in the case of a commitment, is a decisive factor in recruiting in order to retain the best applicants. Therefore, d.vinci attaches great importance to efficient internal and external communication with each other – directly from the software. Own mail addresses and correspondence templates as well as the connection to Microsoft Teams for digital job interviews additionally simplify the contact. This way, the best applicants quickly learn of your interest. And your colleagues can track all process steps via the history.
Applicant Tracking
Curious?
Try it yourself!
You wish for more efficient processes in recruiting and the extra portion of "always-having-everything-at-a-glance"? Then try out the d.vinci applicant tracking system. Test all functions of the software in your environment and for your needs.
Onboarding Software
So that never again a route sheet can get lost, d.vinci relies on the digitalization of the onboarding process. With just a few clicks you can work together in an optimally coordinated way internally – and stay in close contact with new colleagues externally.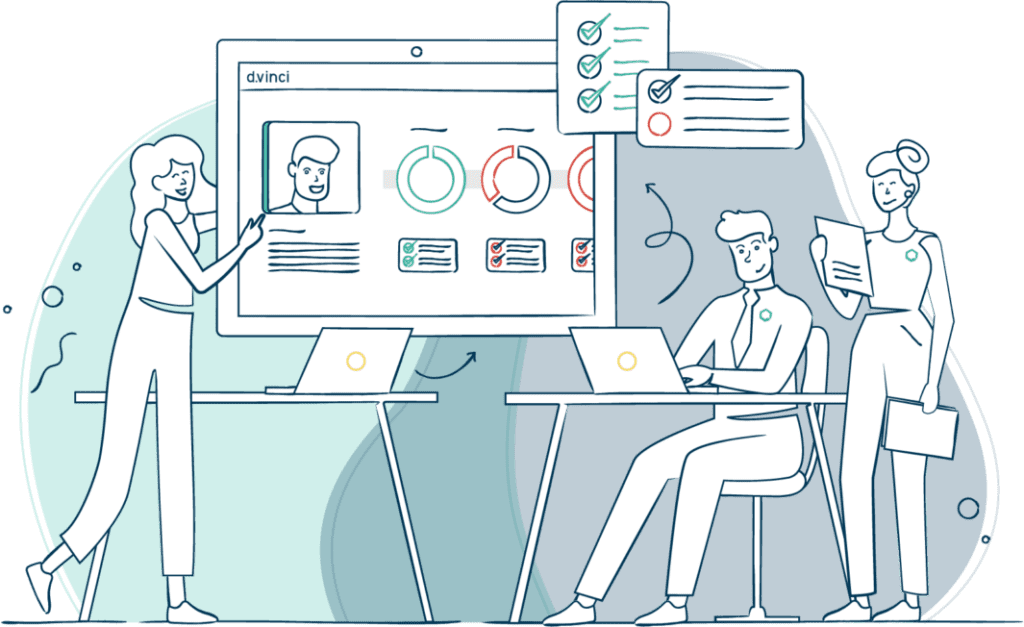 The contract is signed?
Coordinating the best starting conditions in the preboarding
There is a lot to do before a new team member can start in the new job. Documents need to be exchanged, tasks to be completed and information to be shared. Keeping track of everything is the big challenge. With the clear dashboards of the d.vinci onboarding, you coordinate task packages between colleagues from the specialist departments and the HR and ensure that everyone is aware of the status of things.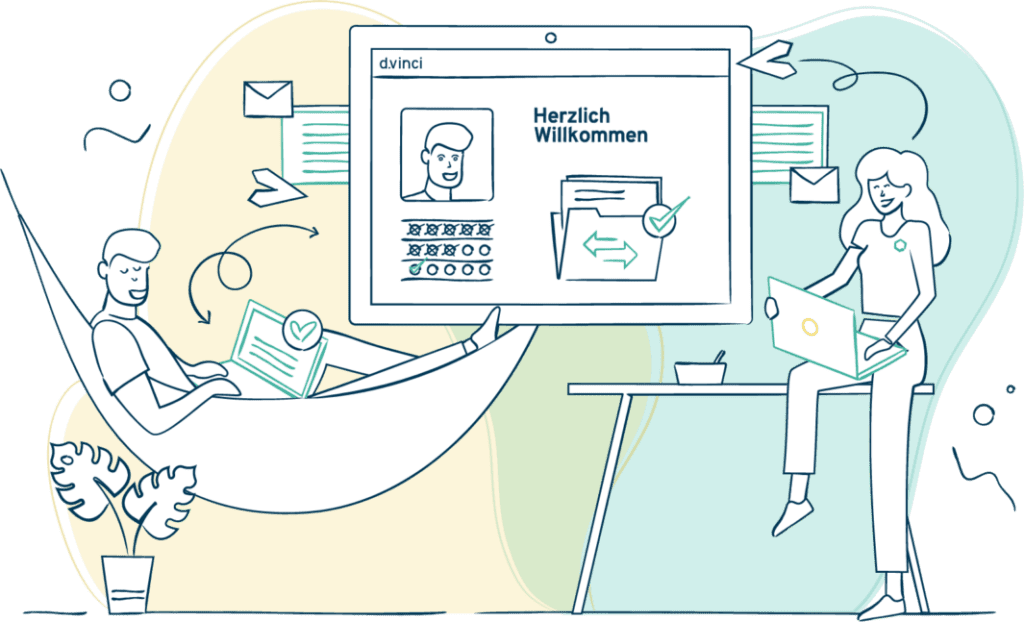 What happens in the meantime?
Create initial bond through the employee portal
Take advantage of a new employee's curiosity to immerse them in their corporate world early on. The employee portal serves as an exchange and information channel: Share articles about internal customs and inform about the receipt of important documents – via mouse click and correspondence template directly from the software. The result is an interactive contact that generates significantly more bonding than occasional email correspondence.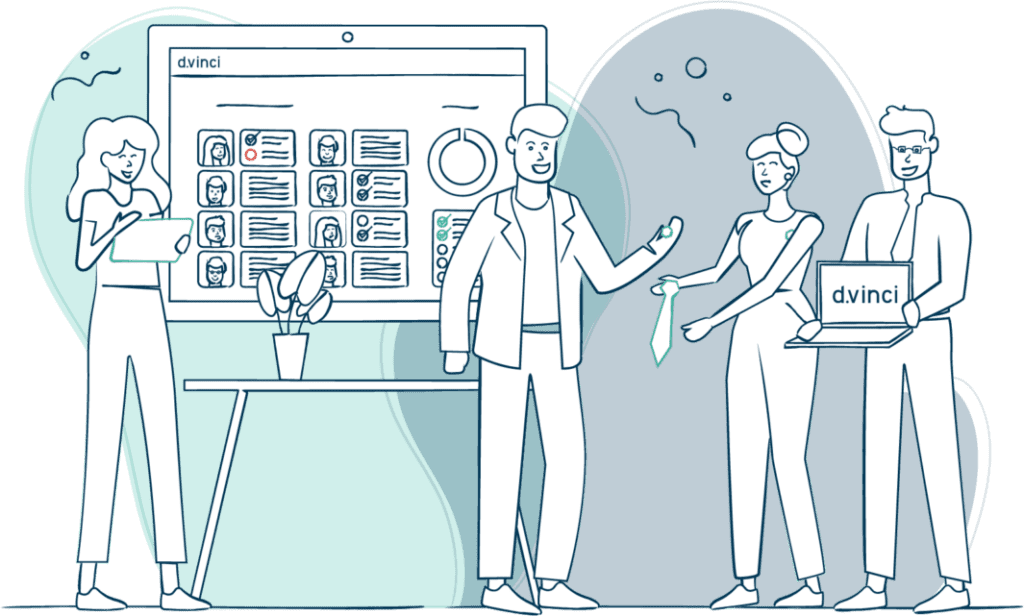 Mastering the first days at work?
Convince during onboarding and create motivation
First days at work are always exciting and loaded with new information. Moreover, there is no second chance for the first impression. Via the d.vinci onboarding you internally plan and coordinate individual familiarization steps perfectly with each other and follow them up. Via the employee portal you provide a new team member with important news on an ongoing basis. You create a feel-good atmosphere and provide security – far beyond the first few days of work.
Onboarding
Exciting?
Just give it a try!
You want the 360° HR overview and the indescribable "never-lose-a-route-sheet-again" security? Get an individual impression of how d.vinci onboarding could work for you.

One Software, many voices
"We are super thankful to have you! Great support! I read at heise.de about the probably biggest data protection scandal in recent times and there was the hint that you can check service providers with cyberscan.io – and your result could not be better! Chapeau!"
"Quick reply, helpfully worded, incl. screenshot and links, great support, thanks!"
"Great service, very friendly. It was very good that there was real interest in the problem and not just "Can't be reproduced, it's working again now". This is very seldom found!"
"A big praise to the always great and competent support. In addition, I would also like to thank you for the new presentation of the service area. It really does add a lot of value."
"Thank you for your great support! We felt very well looked after at all times throughout the entire migration process. I wouldn't necessarily need a new migration in the near future, but if another one is due, I'd be happy to work with you."
"We would like to express a very big thank you for the super good service and the always very helpful support on your part! Especially to Mr. Hofmann, who always helps us with words and deeds – even at Corona peak times."
"Fast, competent and very helpful cooperation. Feedback is taken very seriously. Thank you."
"The customer service at d.vinci is just really great! You can always reach someone immediately by phone and always get very competent answers. Many thanks to you and your colleagues!"
"A big thank you to you for the great cooperation and support! 🙂 We were able to implement quite a few things with you and were supported very competently. We are also looking forward to further cooperation!"
"Today, we receive 10 times the amount of applications and, thanks to the d.vinci applicant tracking system, we can process them without additional personnel in such a way that the applicant also has a good application experience."
"The applicant tracking system is preconfigured and thus intuitive and immediately usable. In addition, workflows could be customized individually. And last but not least, the highest data security through the ISO 27001 certification and the data center in Hamburg as well as regular system updates completely convinced us."
"The applicant tracking system of d.vinci is so comprehensive and has so many features that we would never have gotten to know without a workshop. Ms. Ehnert, as our contact person, was available to answer all of our questions and was also able to give us input that we had not previously considered."
"On the one hand, the workshop and the system introduction made us fit for everyday life. We were able to start 100% afterwards. We were able to pass on all the knowledge we picked up there perfectly to our users."
"Without a workshop, a quick product launch would not have been possible. If you want a solution that is tailored to your needs and you don't want to spend many hours on the hotline, you should definitely book a workshop."
"After applicants have gone through an optimal, system-supported and fast application process, the Candidate Journey leads to a coordinated and transparent onboarding in our new Welcome Portal. Thanks to the constructive collaboration with d.vinci, we offer applicants, new hires, and also our employees and managers an appealing, reliable, and individual platform for all processes related to joining d-fine."
Are we the most expensive?
No, just the most customer-friendly.
We want to give you planning security and flexibility. The prices for the use of the d.vinci applicant tracking depend on the number of employees of your company – for this we were even awarded with the best price-performance ratio!
Applicant Tracking
Software

Our prices are based on the number of employees you have. Always. Personal customer service included.
from 257€/month
Onboarding
Software
Our prices are based on the number of employees you have. Always. Personal customer service included.
form 315€/month
Curious
now?
Take a look at our webinars and get an idea of how d.vinci can help your company.
Try Now!