d.vinci Login
I am looking for the link to the d.vinci login page…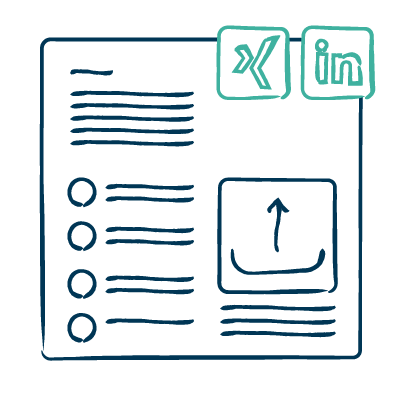 In order to provide all customers with the best possible security, each d.vinci customer has its own applicant tracking system which can only be accessed via an individual URL. For this reason, we are unfortunately unable to provide you with a global d.vinci login page at this point.
How do I find my URL for the d.vinci login?

The best way is to first contact the administrator for the d.vinci applicant management/onboarding in your company. According to experience, this should be a colleague from the HR department or your IT department. If this person is also unable to help you, you can contact us by e-mail at service-desk@dvinci.de.
I am not yet a customer but would like to take a look at d.vinci.
We are pleased that you would like to take a look at the d.vinci applicant tracking system and d.vinci onboarding. We would be happy to provide you with a free demo system. Simply fill out our free trial form or call us at +49 (0) 40 37 47 99 988.