First impression at taster days or get-to-know-you events
Manage events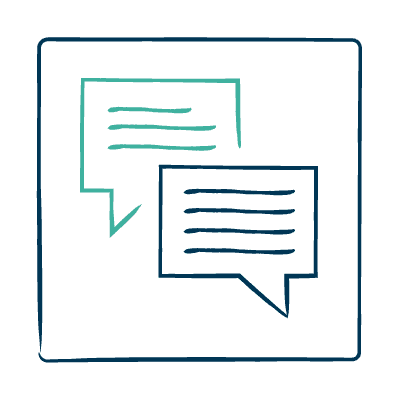 With the d.vinci events module you manage all events that are relevant for your application process and your applicants directly in your d.vinci applicant tracking system. Especially if you want to fill many similar positions or if your applicants can be grouped together, events can be a good way to get in touch with your potential, new employees.
With trial work days, taster days or get-to-know-you events for trainees and parents, you have the opportunity to get and leave a personal first impression and at the same time make your values, culture and cooperation tangible for the candidates. But also for pool candidates and permanent employees, regular meetings and retention events are a good opportunity to talk to each other and thus increase the motivation and commitment to your company!
Manage events in d.vinci applicant management
With just a few clicks, you can enter all events relevant to your application process, create e-mail and letter templates at will with the help of placeholders, invite individual applicants or even entire groups of participants to an event at the same time and manage events together with colleagues who are not in your HR department. Due to the seamless integration into your d.vinci applicant tracking system, the current number of participants as well as the optimal and maximum capacity for your events are displayed directly in the system.
All booking processes are fully documented so that the responsible persons not only have an overview of the current dates and their capacity utilization, but are also aware of the booking history of an applicant at all times. In order to further process your events in a reporting according to your own ideas, you can use the Excel export function as usual. This offers you the additional possibility to evaluate how many applicants you have hired after an event. In this way, you can see directly whether your event has brought the desired success.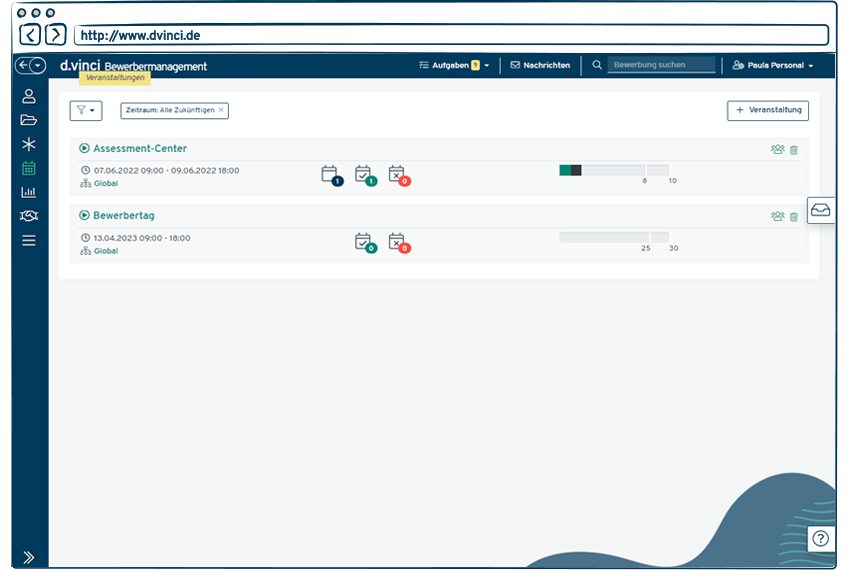 Use d.vinci event module: What do I have to do?
We would be happy to make an appointment with you and introduce you to the d.vinci event module in a personal meeting.
You are not yet a d.vinci customer? Then simply contact us and we will add the d.vinci event module directly to your offer for your d.vinci applicant management. The module will then be activated directly when you set up the d.vinci applicant tracking system.
All d.vinci customers are welcome to contact your customer service representative. After the successful order the module will be activated for you and added to your already existing d.vinci applicant tracking system. As usual in all d.vinci products, only the appropriate rights have to be assigned to the users to make the functions of the d.vinci event module visible.